When I was 8-12 years old I spent the most of my time alone in my room and isolated myself from other people, sitting at the writing desk, creating texts or scribbles, magazines with fan fictions, or recording dialogues with myself on cassette tapes. I tried to create a situation of isolation inside a new room installation, where the participants are able to feel the same way I did and used my own materials as a reference point to link into the situation.
The ironic branding 'Rückhaltebecken' is a nod to my own imaginative publishing companies when I was a child and means 'Retention basin'. In the case of this installation the creations and ideas are held back in the room, just like the water in a basin. The logo of 'Rückhaltebecken' consists of an outline of a retention basin near my past home, placed on a table top.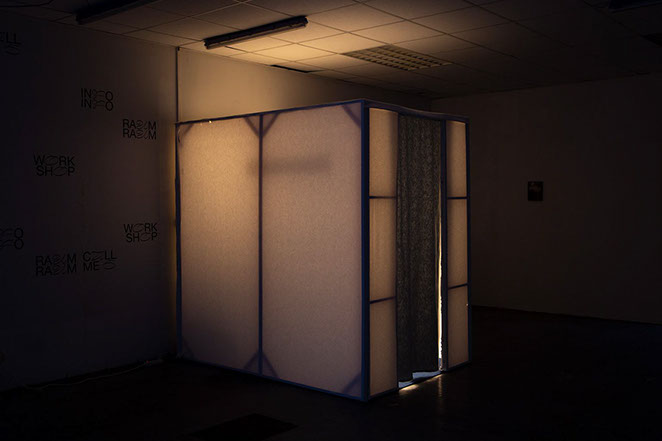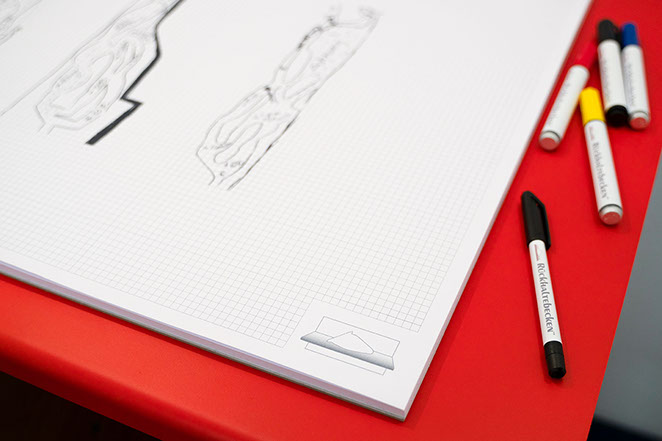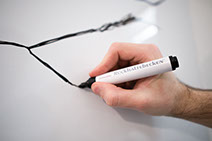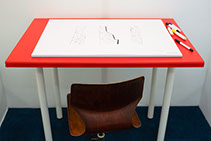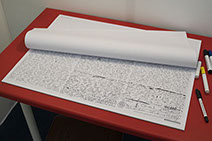 The installation consists of an artificially built room covered with white molton, measured 2,20 m x 1,60 m x 2,20 m; dark blue carpeting, a brown chair and a red painted table including a 70-page 50 cm x 70 cm desk pad. There is also a 2 m x 1,50 m whiteboard on the right side of the installation. The 'Rückhaltebecken'-branded pens can be used to put random thoughts and ideas or comments/continuations on both the whiteboard and the desk pad. It is requested that only one person stays in the room at a time for about 10-15 minutes.
The deskpad is filled with parts of the material created in my childhood, leaving enough space to continue the work or start something new. The placement on the desk makes it visible and usable for the whole time while sitting in the room.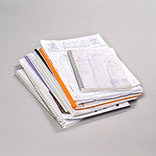 A potpourri of self-created magazines, fan fictions and collages from my childhood.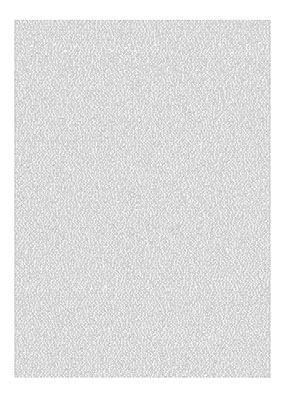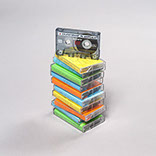 A number of cassettes, filled with random improvised stories and talks with myself in various roles. The recordings often didn't end until the tape naturally stopped.
Transcript of spoken words from my childhood years that were recorded on cassettes as a replacement for talks to other people.
It is placed above the desk to fill the room with a kind of artificially created communication.
A big part of the material from my early childhood days were railway plans that I copied several times
and later developed them into own creations.
—
Installation photos by Tom Linardatos. Material photos by Emil Kowalczyk.